Spool
Hammer and glue pots
Calico jug
"Tools and Tin Cans"
Small Child Fountain, Boston Public Garden
Public Garden, Boston
Graphite, 13 x 19
"Honorable mention, Drawing", Marblehead Festival of the Arts, 2016.
Stick and Ball 17x22"
India ink, soluble pastel wash
17x22"
"Outstanding Work" July 2017-Marblehead Festival of the Arts
Edification
Pastel, ink drawing, 8 x 10, SOLD
Consider the Lobster
Aquarelle pencil, wash (11x14") SOLD
Studio Diptych
Pastel, charcoal, 24 x 36, (on two sheets)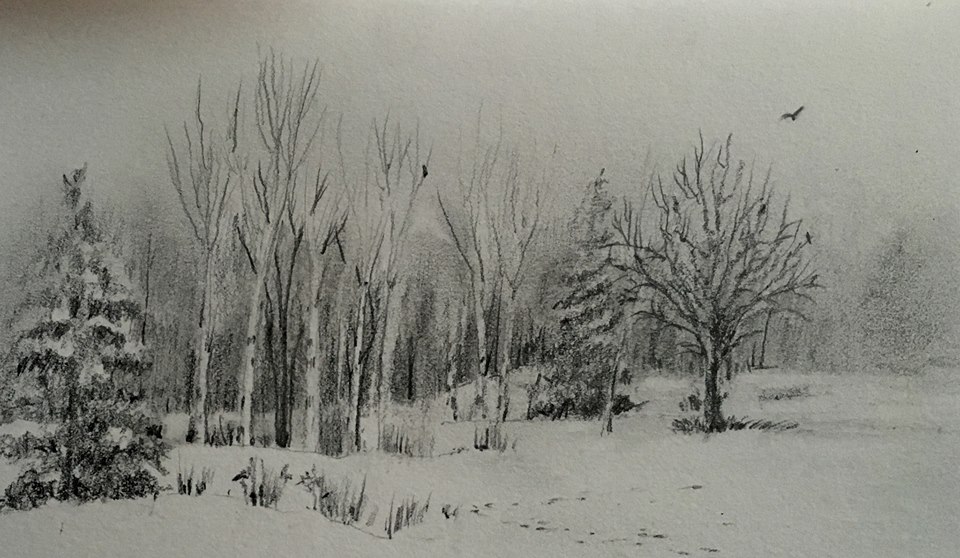 Blackbirds
For Wallace Stevens
Graphite, 6" x 9"
Green Envy
Aquarelle pencil, graphite 8 x 10
"Chinese Terracotta Warriors"
"Clio, Goddess of History"
Graphite, 11 x 14
This is a drawing of a lovely 18th century terra-cotta artist's model, sculpted by Rysbrack, on display at the Museum Fine Arts, Boston.
"War and Peace", 14 x 17, graphite, collage
Part of a series of four pieces entitled "Heads or Tails", one for each card suit dealing with high stake social and environmental dichotomies which we gamble with.